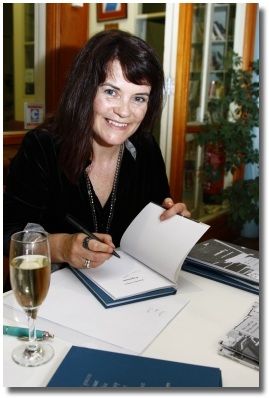 Some people concern themselves only with the content of a book. To them, it doesn't matter what the book looks like. For these people, content is king.
For others including me, however, it's a different story.
What the book looks like matters just as much as what's written inside. I collect books. I love first editions. I love books with a provenance, with a story attached.
For example, one of my most prized books is an edition of Charles Dickens'
The Old Curiosity Shop
which is signed by Florence Nightingale.
When I set out to put together my second collection of poetry,
17 poems: one for every year of innocence
, I wanted it to be different from traditional poetry collections.
I wanted to present the poems beautifully. I wanted the book to be hand bound. I wanted a gorgeous cover. I wanted a book that would be a delight to touch, hold and feel. I wanted it to be a trophy on a book shelf.
And if people liked the poetry inside, well, that'd be a bonus!
17 poems: one for every year of innocence
is a limited edition: there are only 150 printed in this particular design and format. This adds to the special feel of the book.
The other unusual aspect of the book is that each volume includes a CD of me reading the poems. This adds another dimension to the experience and helps to make poetry more accessible to those who are more 'auditory' than 'visual'.
The saying 'don't judge a book by its cover' does not apply here. Please feel completely free to judge it by its cover.
And remember: mind your language!