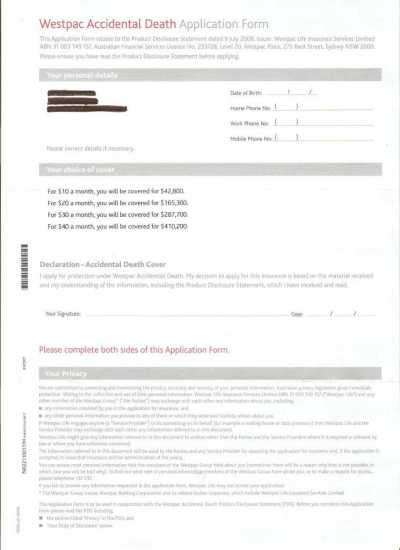 Is my bank diversifying?
Or is someone out to get me?
Recently, I received this 'Westpac Accidental Death Application Form' in the mail.
Has anyone taken up this (rather resistible) offer?
Proof, yet again, that it pays to look critically at your headlines and brochures, and how you word your offer.
(I declined this one.)
Remember to mind your language, especially if you're un-dead.